Leading the world in audio restoration, dialogue noise suppression and speech enhancement.

The DNS 4 is ideal for users who require more than two channels of DNS in a portable rather than a rackmount package. It's suitable for use in all situations - location recording, live-to-air broadcasting and live sound in venues such as theatres, concert halls, conferences venues and places of worship

The 8-channel CEDAR DNS 8D is the first DNS with a Dante® interface in addition to its AES3 audio connections. It hosts a new noise suppression algorithm optimised for broadcast and live sound.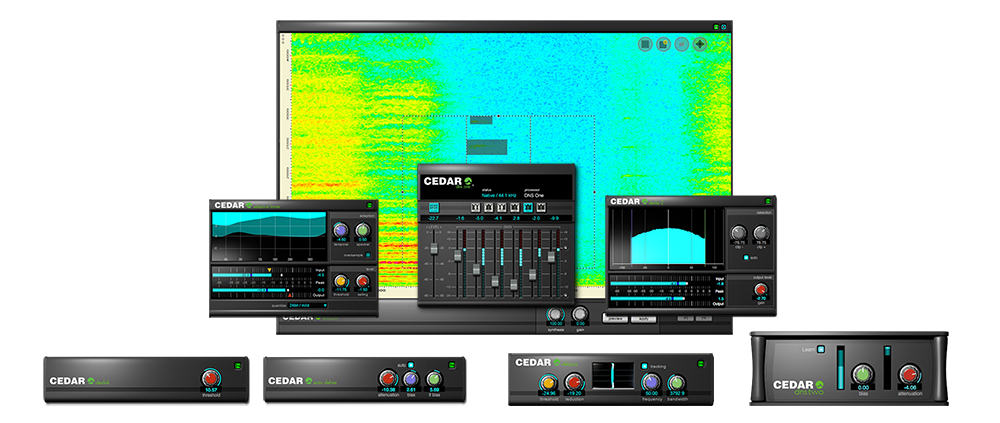 CEDAR Studio is the latest incarnation of our award-winning CEDAR Studio suite of plug-ins. Derived from the flagship CEDAR Cambridge system, CEDAR Studio allows users to eliminate a wide range of noise problems and provides unsurpassed results quickly and with the minimum of fuss and user intervention.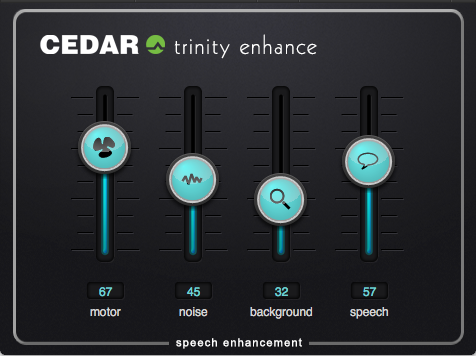 A plug-in compatible with all of the common audio and video playback and editing platforms, Trinity Enhance is simple to use but is nonetheless an effective audio forensic toolkit comprising four complementary processes that suppress noise and enhance speech to increase listenability and intelligibility.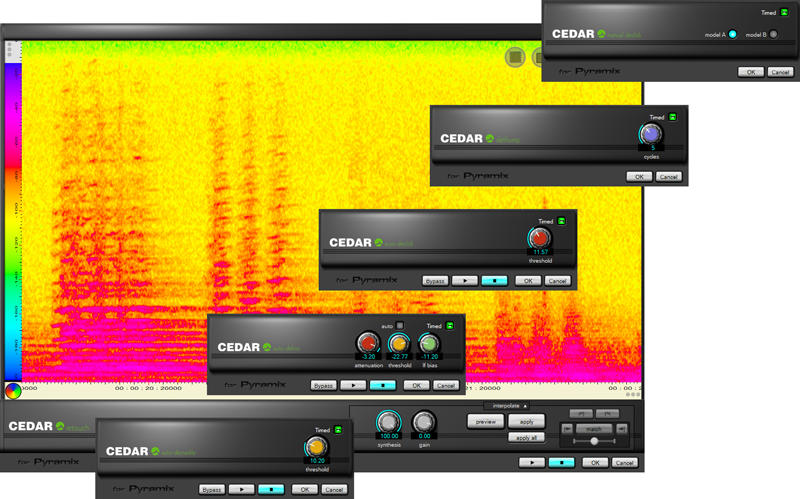 Written specifically for, and integrated within the workflow of Merging Technologies' 64-bit Pyramix systems, CEDAR for Pyramix 64 includes six advanced processes that allow users to eliminate a wide range of common problems and significantly improve the sound quality of their audio.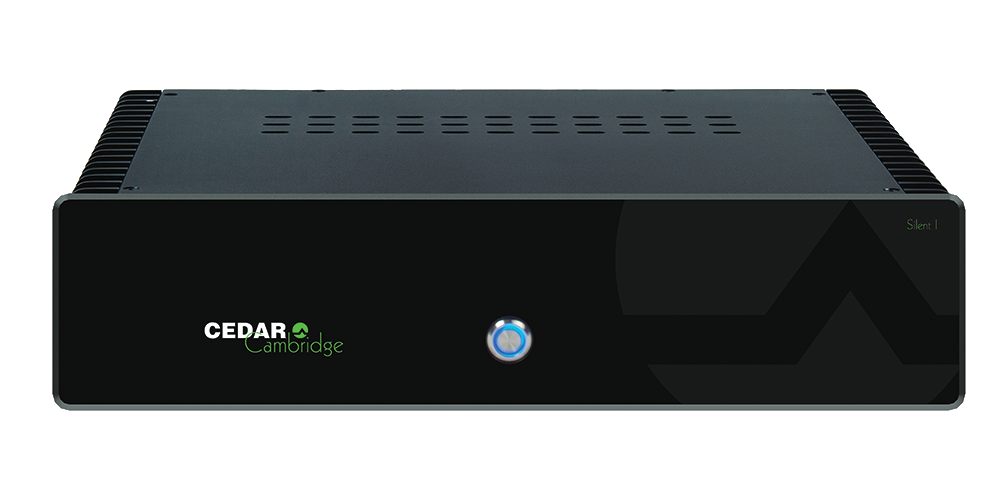 From the most powerful speech enhancement for forensics and security to the most demanding high-volume restoration for libraries and archives, CEDAR Cambridge is the most powerful tool in its class. It has also been used for premastering countless CDs, DVDs, broadcasts and movie soundtracks.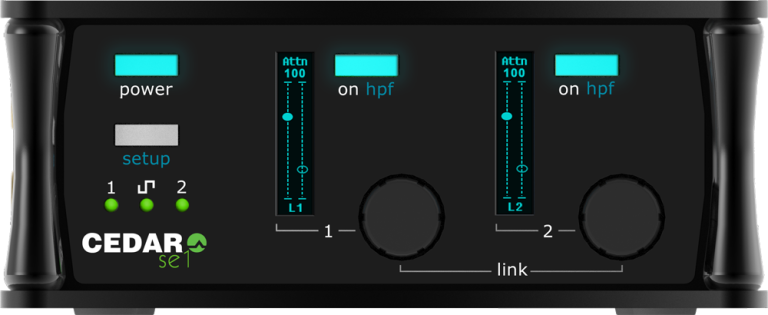 Designed following extensive consultation with law enforcement and security agencies, the SE-1 offers sophisticated speech enhancement for real-time surveillance and rapid response. It's rugged yet small and light, it's simple to operate, and it's able to run on batteries so that it can be used wherever it's needed.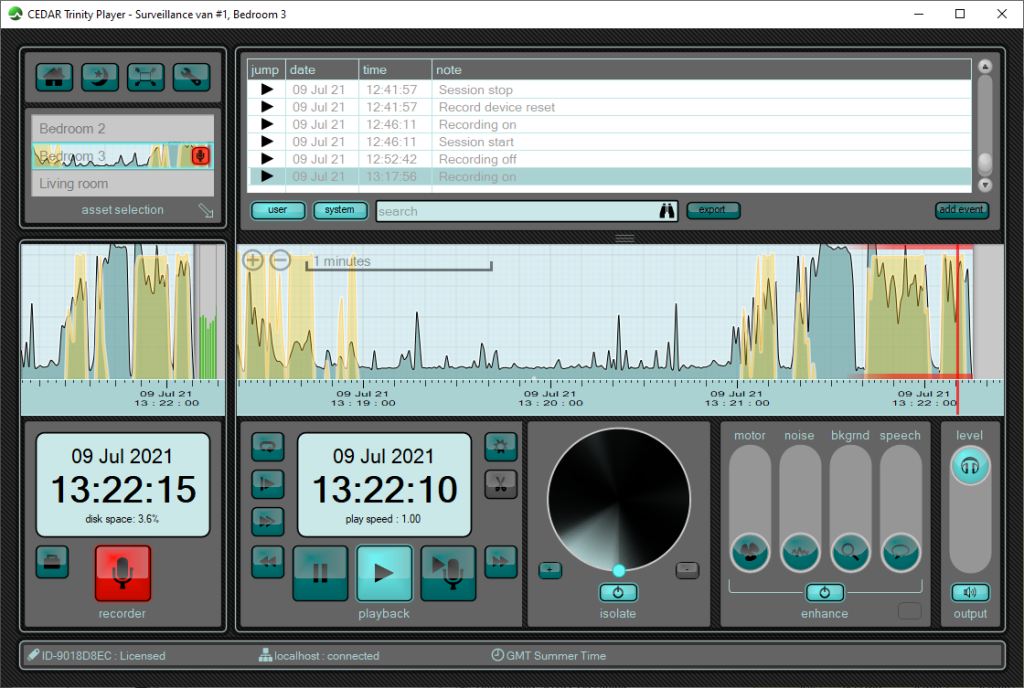 CEDAR Trinity is a suite of products designed for real-time audio surveillance and related purposes. It can monitor and record live feeds, handle existing audio files, replay and enhance all or any part of a recording, allow multiple users to access feeds, log and transcribe events... and much more.